We are happy to announce that we will soon be offering Pre-Built Chicken Coops. These coops come in a variety of sizes, and will be delivered to your backyard. You can purchase them conventionally with cash, or use our rent to own program to buy. We are hopeful to get these Chicken Coops up in the next few weeks. After we develop our coops, let us handle the rest for you!! Request a price sheet or meet with one of your local dealers for prices or any other questions you may have!!
While we are still in production on our Pre-Made Chicken Coops, we are happy to announce our partnership with Over EZ Chicken Coop Kits.  Although you, as the customer, are responsible for putting these kits together — we have made sure to partner with a provider that produces the highest quality chicken coop kits in the market. Not only are they of high quality, they are very easy to put together in a matter of a few hours. There are also instructional videos to help you along the way!!!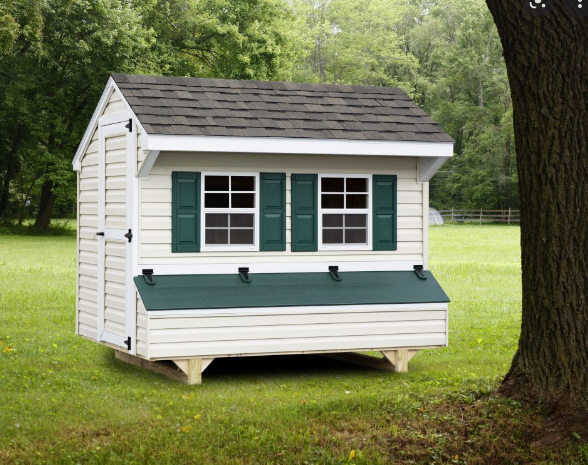 COMING SOON – PRE BUILT CHICKEN COOPS
CHICKEN COOP FEATURES
OFF the ground to keep the Chickens Cool and Safe
Mennonite quality craftsmanship
Housing up to 15 chickens
Rent To Own Available
Free Delivery and Setup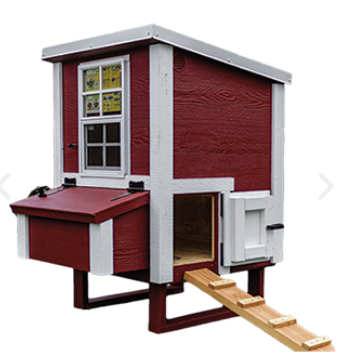 AVAILABLE NOW – CHICKEN COOP KITS
CHICKEN COOP KIT FEATURES:
Sits off the Ground
Built by Amish-trained craftsmen
Easy Assembly
All panels and trim are painted and assembled, all hardware is installed, doors and windows are installed. 
34″ L x 45′ W x 54-1/2′ H.
 *Please note, although 605 Sheds has partnered with Over EZ Chicken coop because of their quality and great customer service we are not affiliated and cannot be responsible for any damage or claims. However, if you have questions the FAQ page is listed here.